Melt Calories. Get Fit. Have FUN! That's What Our Classes Are All About!
Become toned, stronger, and more fit than you have ever been before while improving your focus, concentration and how you handle stress with Cardio Fitness Kickboxing from Goshin Karate & Judo Academy.
This incredible Fitness Kickboxing program will turn your body into a fat igniting machine that will burn up to 800 calories an hour! Forget those boring gyms--the monotonous treadmills, the dangerous free weights, the crowded equipment--and sign up for Cardio Fitness Kickboxing classes today! There is no way to drop those excess pounds, get into incredible shape, and find that fun, beautiful body you've always dreamed of.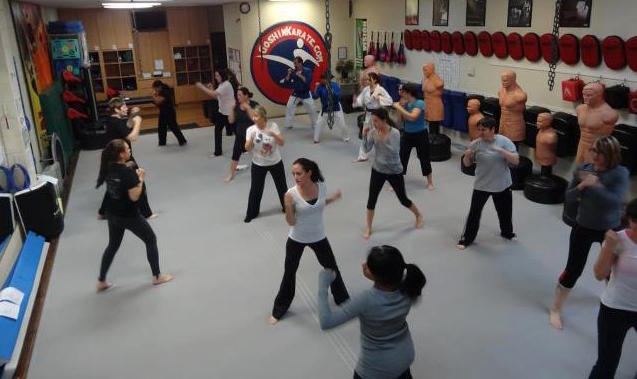 Kick Your Way To A New You With Fitness Kickboxing In Scottsdale!
Kick your way to a stronger, leaner, more toned body in no time while learning blazing leg kicks and rapid-fire punched. Our Cardio Fitness Kickboxing classes give our students levels of confidence, self-esteem and fitness like no other. No matter what shape you're in, our Cardio Fitness Kickboxing classes are designed to fit your needs.
Goshin Karate & Judo Academy's incredible Kickboxing instructors will give you a high-energy, high-excitement class with a curriculum designed to help you burn unwanted fat, learn self-defense, and meet new friends in a safe and friendly environment.
Learn Discipline & Confidence At Goshin Karate With Cardio Fitness Kickboxing In Scottsdale!
Why wait? Get yourself into the best shape of your life with Kickboxing classes. Just fill out the short form on the page to get all the information you need to get signed up immediately.
Benefits of Scottsdale cardio fitness kickboxing
Get In The Best Shape Of Your Life
Bust Daily Stress
Improve Your Strength & Fitness
Improve Your Confidence & Self-Esteem