Beginner Kids Karate Classes Enrolling In November
At Goshin Karate & Judo Academy, our program will equip your children with the attributes of self esteem and confidence that will make them less of a target for bullies. We'll also teach them specific ways to avoid trouble, and to overcome any bully without fighting.

We are proud to offer Tiny Tiger, Youth, and Family Karate classes to give your child, and your family, the attention and instruction they deserve. Our passionate and dedicated Kids Karate instructors teach classes designed to teach each student a foundation of Karate techniques that not only make them an excellent martial artist, but a great person as well.
Teaching The Best Kids Martial Arts In The Scottsdale Area Since 1991!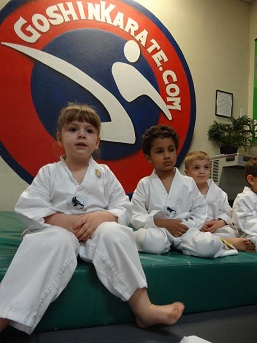 Our Tiny Tigers program is designed to meet the needs of younger students by developing their attention span and coordination. Additionally, we cover a variety of life skills ranging from stranger awareness, how to introduce politely, how to dial 911, how to say "NO" to a bully and mean it, and much more.
Instead of teaching "sport karate" or flashy but empty "Hollywood Movie" techniques, we'll give them practical and effective self defense skills that are appropriate for their age, that will last them for a lifetime.
Goshin Karate & Judo Academy's Youth Karate program give your child the chance to explore and appreciate increases in strength, flexibility, endurance and balance.
Since 1991, Goshin Karate has been helping children gain the character building tools found only in martial arts training. No other activity or sport can match up. Tools like perseverance, positive mental attitude, self-discipline and goal setting will have a huge impact on the degree of success and happiness that children achieve in later life.
Family Karate (Ages 6 & Up)
Want to join your child in getting the best Karate instruction in the Scottsdale area? Are you looking for the perfect workout for you and your family that will help you look and feel great without boring you and your children?
Our Family Karate classes are designed to teach much more than just kicking and punching. The whole family will learn some of the best and most practical martial arts techniques while having so much fun as a family kicking and punching your way to a fit, strong body.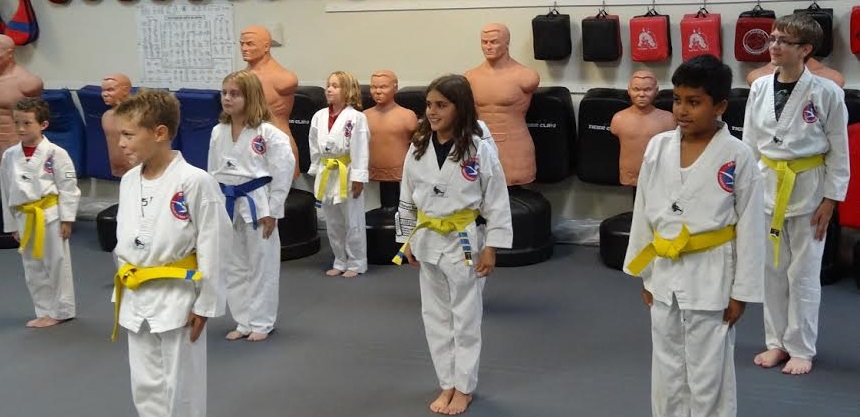 Sign Up Today!
Fill out the short form on the side of this page to get all the information you need to get started with Goshin Karate & Judo Academy!
Benefits of Scottsdale kids karate
Increased Focus
Increased Coordination
Increased Self Discipline
Improved Teamwork
Improved Balance
Improved Memory
Better Teamwork
Learn Effective Self Defense & Bully Prevention