Beginner Padded Sword Class Classes Enrolling In December
Goshin Karate and Judo Academy with the help of Shihan Dana Abbott and Samurai Sports has created the first ever Jedi Fitness Training Center and are looking for Jedi Samurai apprentices to start the journey.
The Jedi Samurai program is a real life padded light saber sword-wielding superhero fitness training program designed to get kids (6 and up), teens and adults to put away their video games and come into the dojo for some safe and fun exercise!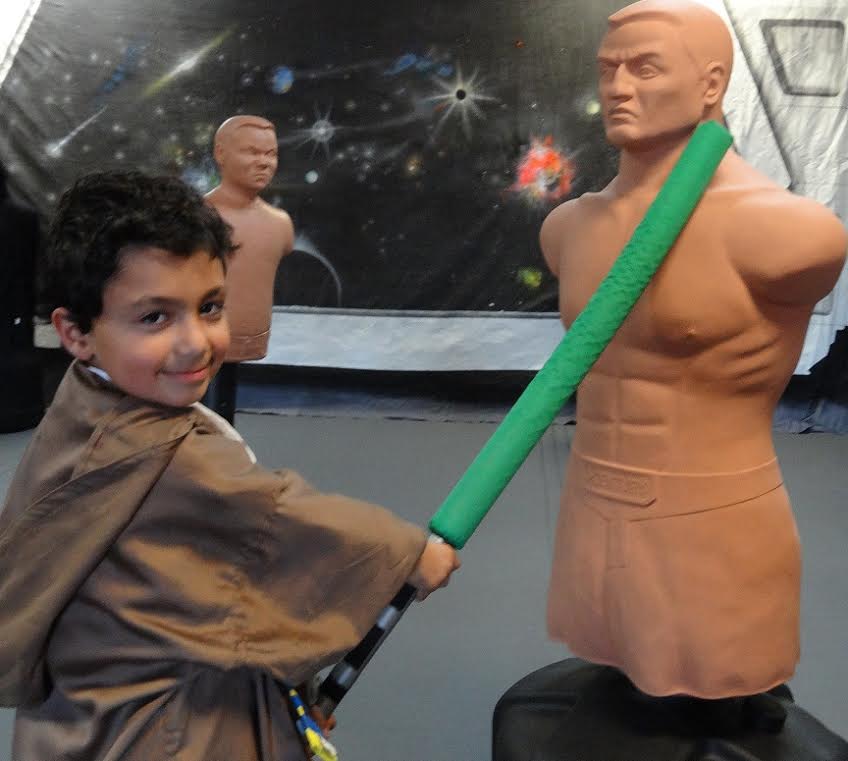 Come Try Our Fun & Action-Packed Padded Sword Class Taught By Goshin Academy & Dana Abbott!
Fill out the short form on the side of this page to sign up for our great Padded Sword Class today!